Junior State Cup
February 19 @ 8:00 am

-

February 21 @ 5:00 pm

AEDT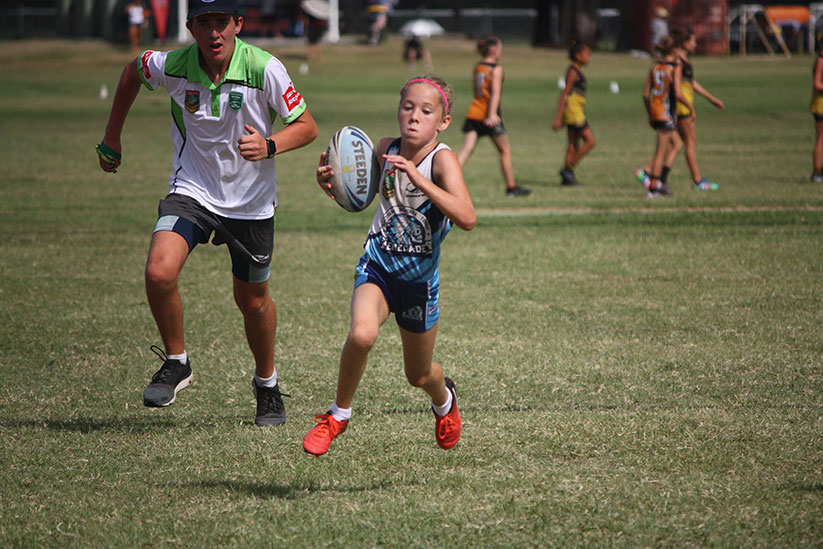 This is the premier NSW Touch Football junior representative event and is conducted in Port Macquarie each year commencing late February. As the title suggest this is the State Championship and open to all NSW Affiliated Members.
Northern Beaches Renegades will be planning to take teams from Under 10s to Under 18s to this event for 2022. It is played over a Friday, Saturday and Sunday, with the first day of competition being February 25th 2022.
The players will be trialling for a Junior State cup team to compete up in the NSW touch Northern Conference State Cup tournament with the age divisions being Under 10s, 12s, 14s, 16s and 18s boys and girls.
State Cup finals-
NSWTA junior state cup finals- Sunday March 6th 2022 (venue TBA).
Trial dates- For JSC 2022 will be listed on the 'reps' page soon.
If your picked in a team for JSC or a development team there is a commitment.
JSC teams will train at least 1 day a week leading up to Christmas. After the Christmas break most teams start training again mid January and training days will go to 2 days a week. There is a player levy to cover uniform costs, tent fee at the tournament, referee fee & gala day costs. This levy will be around $340 to $400 per player. Players must be available for all gala days, the dates of these tournaments are listed in the 'rep' section.
Development teams- Will train in preparation for the Renegades gala day on December 12th. Trainings will be a minimum of one day a week, these sessions are compulsory for all players selected. All players will receive a uniform to play in for the gala day. The team levy will be around $115 per player which covers uniform costs, gala day entry & referee fee.
JUNIOR STATE CUP 2017-
For 2017 it was the Clubs 4th year competing as Northern Beaches Renegades for Junior State Cup.
We once again were crowned 2nd place in Club Championship points.
1st- Manly with 139 points
2nd- Northern beaches with 100 points
3rd- Parramatta with 94 points.
Every single one of our teams from 10s through to 18s contributed to the club points. To make it to a round of 16 is a huge achievement considering the size of the event and the amount of teams competing. There were 1237 games played over 3 huge days of competition.
10 Boys- Grand Final- Wests Magpies 6 defeated Northern beaches 2.
10 Girls- Grand Final – Northern beaches 5 defeated Singleton 0.
12 boys- Semi final- Parramatta 3 defeated Northern beaches 2.
12 Girls- Semi Final- Parrmatta 2 defeated Northern beaches 1.
14 Boys- Round 16- Wallsend 2 defeated Northern beaches 1.
14 Girls- Grand Final- Manly 6 defeated Northern beaches 2.
16 Boys- round 16- LBM 3 defeated Northern beaches 0.
16 Girls- Semi Final- Wagga 4 defeated Northern beaches 1.
18 Boys- Round 16- Wagga 6 defeated Northern beaches 4.
18 Girls- Round 16- Doylason Dragons 4 defeated Northern beaches 1.
Junior Regionals
This event is open to regions in the 14, 16 & 18 years divisions. Each team is selected by the region via a combination of Junior Regional Championships and the Junior State Cup. This event is rotated around the State each year and conducted during the April School Holiday period
The 2016 Junior Regional Championships will be held on the 16th & 17th of April at Cheney Park, Cnr Station & Bakers Streets Parkes, New South Wales.
Northern Beaches Renegades regional club is Scorpions.